💎 EARLY BLACK FRIDAY DEEP DISCOUNT DEAL NOW LIVE 💎
💎 EARLY BLACK FRIDAY DEEP DISCOUNT DEAL NOW LIVE 💎
Create Goddess Curls in 10 minutes or less

The Perfect Touch Wireless Hair Curler
You can create the perfect head of curls in minutes without having to be a hair stylist with this professional grade cordless hair curler.
Money Back Guarantee & Flexible Payments With
Once you get the hang of it, it is amazing. It took a little playing but then every curl came out perfect. You use little bits of hair. It also has a setting to switch the curl from left to right so your curls go the right direction. This is ready to use and my daughter and I both love it
- Lynda
On the Go
The battery powered design makes the curling iron convenient for anyone who loves beautiful curly or wavy hairstyles but does not have a ton of time.

Cordless
Without being plugged into the wall, you are free to style in ease and get the perfect angles in any mirror. The curling iron is small in size and light in weight, making it easy to carry around.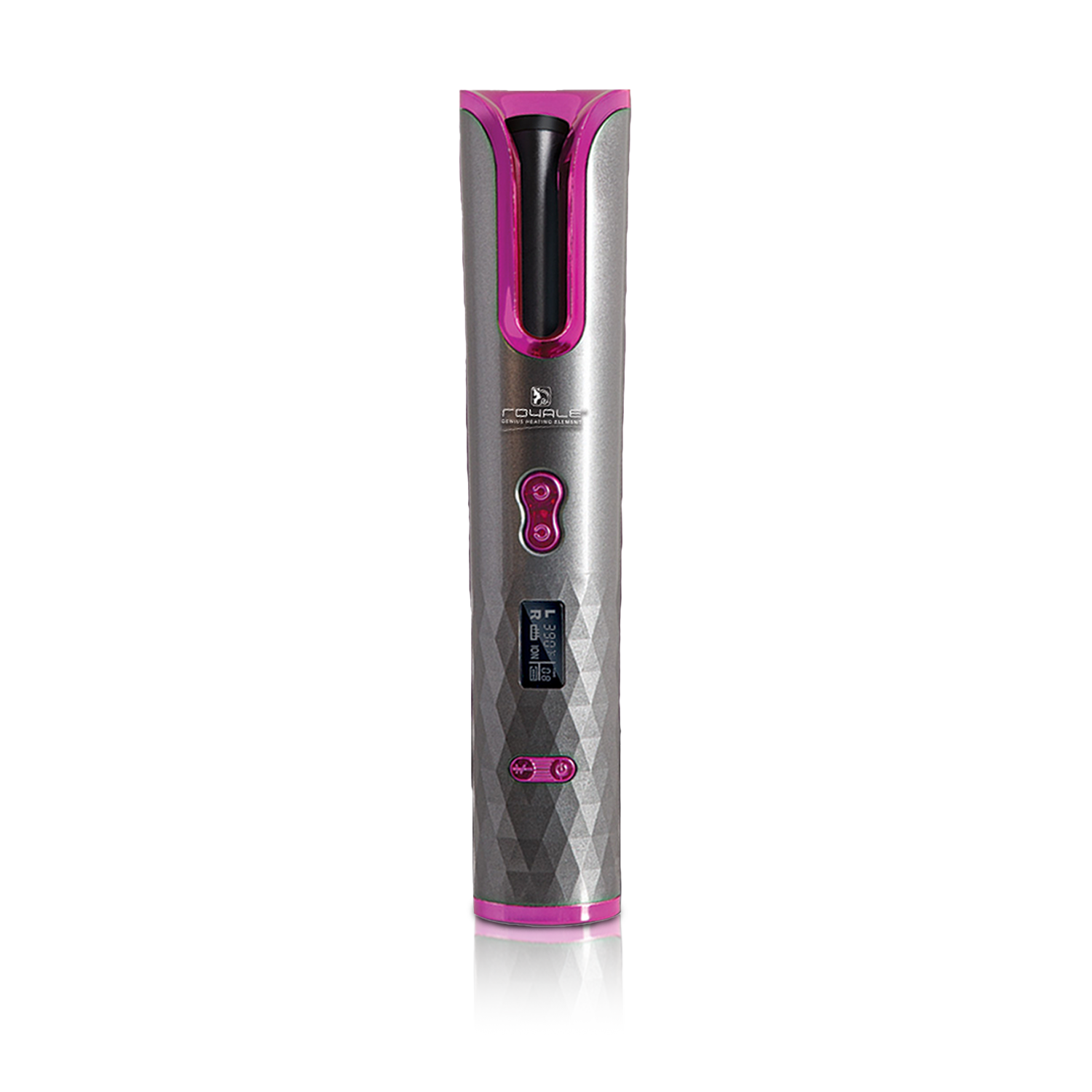 Safer Ionic Ceramic Heating
Made of professional ceramic coating and added with nano silver, these help hair to lock in moisture, eliminate frizz, and make hair smoother. The rotating curling iron also has a dual unique thermal insulation system that protects your fingers or scalp from any burns

Automatic Reverse Rotation
No more twisting your arms in the opposite way to get a balanced curl. The curler automatically switches from right to left at the click of a button!

Easy To Hold and Rechargeable
Slim design and easy to hold and grip with the diamond shape barrel. Other wireless hair curlers are bulky and hard to hold.

Battery is rechargeable and able to heat the curler up to 390 degrees Fahrenheit.

A full battery charge lasts 4 hours and you can continuously curl for one hour on a single charge.

Money Back Guarantee & Flexible Payments With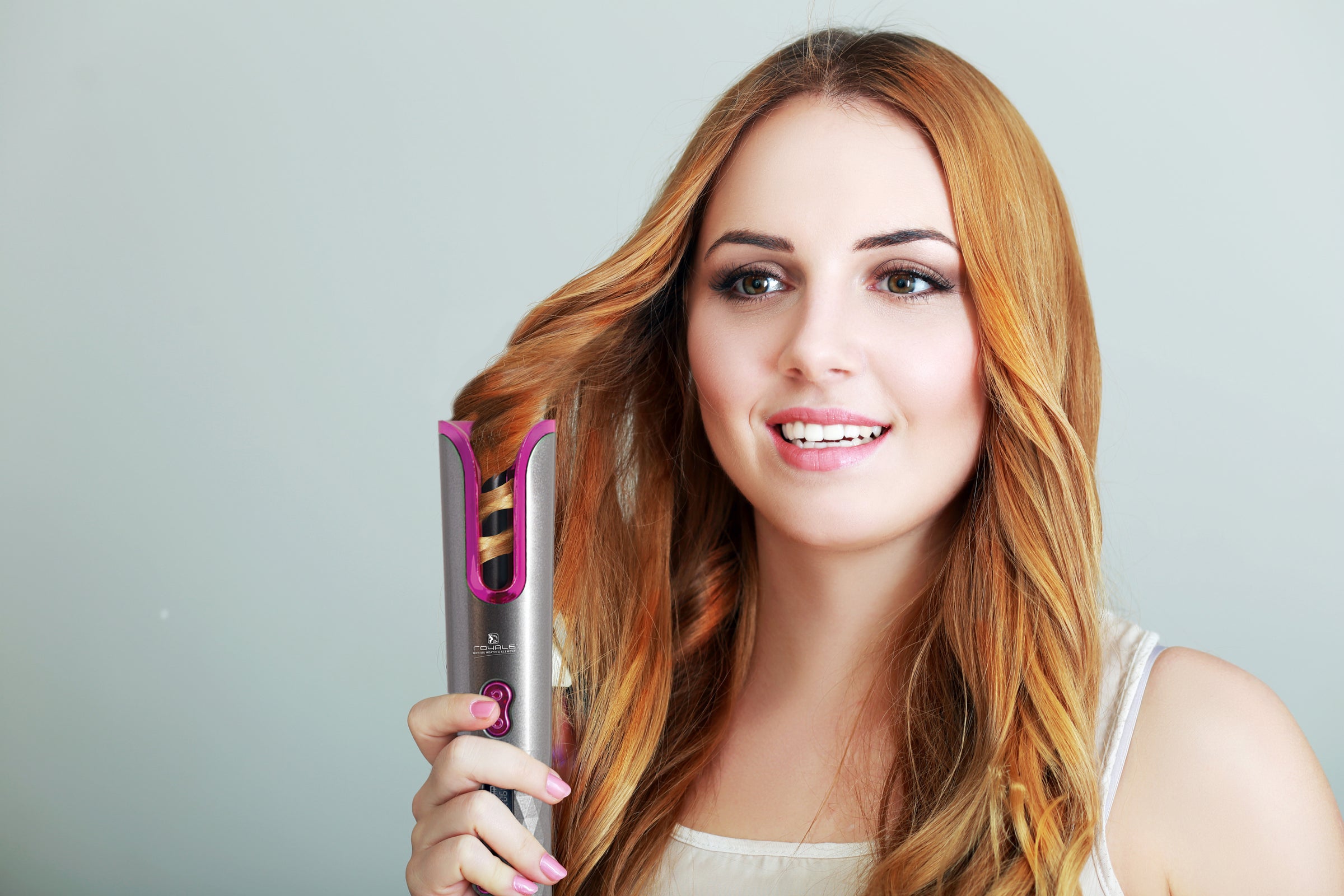 read what others are saying
(it's the next best thing to having your own personal stylist)
"This hair curling tool is seriously one of the best hair tools I have ever purchased! I have thick and naturally curly hair. Most of the time if I want my hair to curl nicely, I have to kill it with a blow dryer and then kill it again with the flat iron over and then try to curl it! And sometimes it does not even look nice after all that. This spin curler is so easy to use and it only took me about 15 minutes to curl my crazy hair with some volume. My hair has never been this soft and nicely wavy! Great quality and works amazingly well. This hair curler will work on all hair type"
"It took me a few tries to get the hang of it but once I figured it out it was super easy.I recommend holding it very upright when you are curling so it doesn't tangle your hair. I learned this the hard way! The timer setting makes it easy to know how long to keep it curled to achieve best results. And I'm so happy you can easily switch from left to right.It's super compact and lightweight. It would be great for travel. I LOVE that it's. It makes maneuvering around my head so so so so so much easier!"
"Great tool for someone like me who doesn't know how to style their hair with a traditional wand. It is easy to use and it doesn't tangle. I love it so far."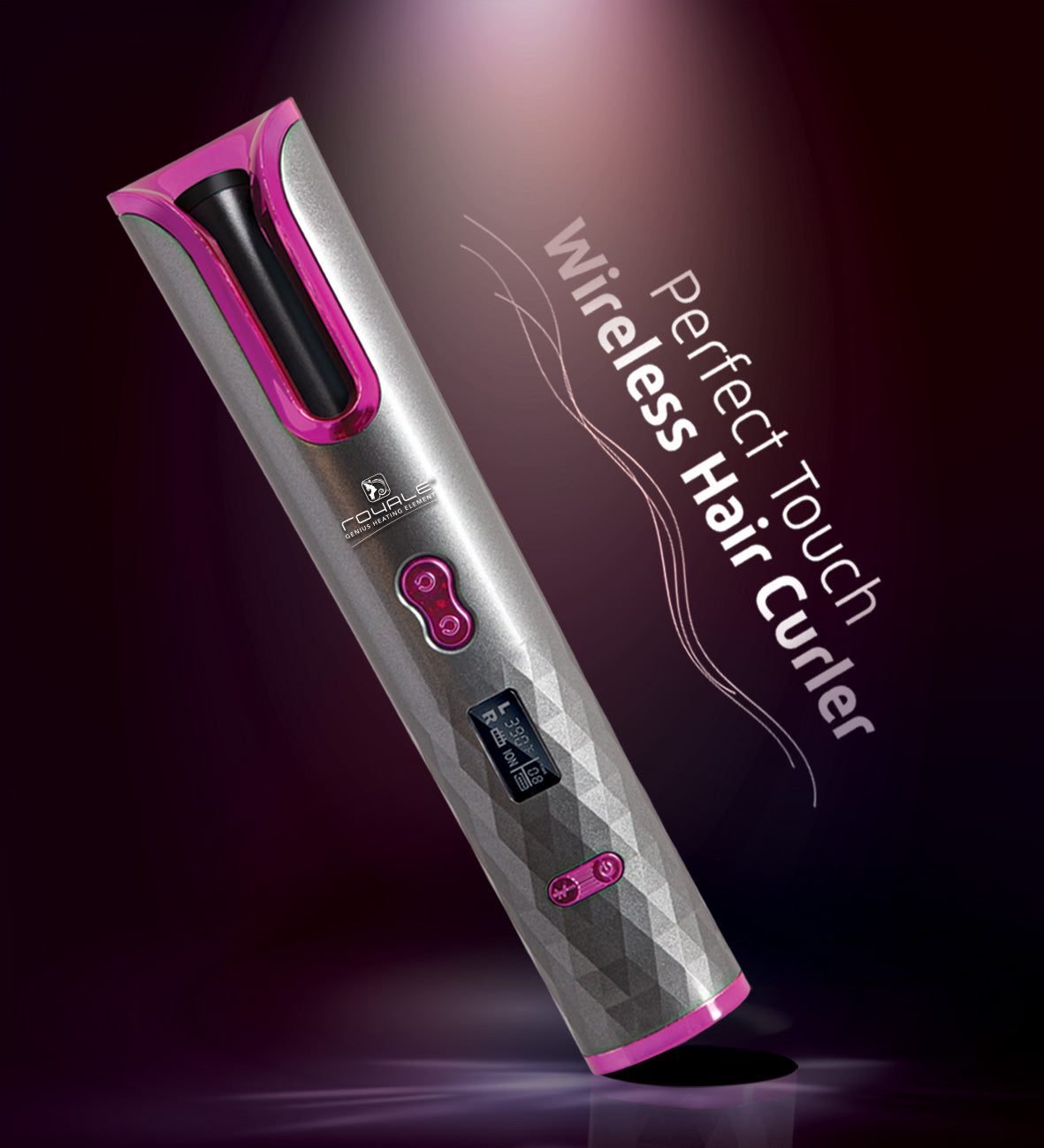 Step 1: Start with clean and prepped hair
Step 2: Select the heat temperature setting
Step 3: Select the time setting for each curl
Step 4: Place hair strands into the barrel and press the button
Money Back Guarantee & Flexible Payments With
Sign Up for VIP exclusives for Black Friday